New books in 2012:
Zdravko Karačić:
"The Secret of Loosing Weight"
dr. Mark Sircus:
"Sodium bicarbonate - Reach Man's, Poor Man's Cancer Treatment"
---
NEW!
Our company opened new Web Shop with books, vitamins, minerals, eatable oils, teas, and other usefull staff for good health. Visit
WEB SHOP
!
---
New books in 2011:
Kristijan Kolega: "Self-healing II. - Our Real Identity"
dr. Semir Osmanagić: "All Pyramids of the World"
(with explanation of Bosnian pyramids, biggest and oldest on the planet)
Sheridan Simove: "What Every Man Thinks about Apart from Sex"
---
Two more books was published at the end of 2010. Those are
"Breast Cancer - Hope at Last"
from Dr. Antonio Vito Costantini and
"Side Effects: Death (Confessions of a Pharma-Insider)"
from ex-pharma manager Dr. John Virapen.
---

In December 2009 were published two new books:
•
"Oil-Protein Cookbook"
with adition "Flax Oil as a True Aid against Arteriosclerosis, Heart Infarction, Cancer and other Diseases" of Dr. Johanna Budwig
---
In our Web Shop you can buy three new books of other publishers. They are: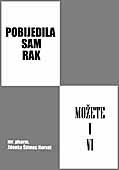 • Dr. Ryke Geerd Hamer "Introduction to New Medicine"
• Zdenka Štimac Horvat, mr. pharm. "I Won the Cancer - You Can Do It Too"
• Dr. Theodore A. Baroody "Alkalize or Die"
---
Croatian version of the book "Miracle Mineral Supplement of 21st century" was published in March 2009.
More...
Everybody can download free first part (on English) of this book here.
Here you can see some photos of Mr. Humble's trips to Africa and his intention to heal people from malaria.
---
In February 2009 was published second edition of Mr. Hirneise book after 4 month after first one (sold 1.000 copies), and second edition of Mrs. Budwig book after 22 months (sold 1.300 copies)
---
Lothar Hirneise
was on Croatian television at Monday, 2nd of February, in the show
"On the edge of science"
. After that his book
""
become a big seller book.
---
Lothar Hirneise
thanks to everybody who could come to lectures what was held 8th and 9 th of December 2008 in Zagreb, Croatia.
---
Book
""
by Lothar Hirneise on Croatian language (3rd in the world after German and English version) is published in November 2008.
Orders:
e-mail
Contents of the book
Extract from the book
---
• Remember: "Happy people never get cancer" (Sir Heneage Ogilvie, consulant in the Guy's Hospital, London)